Top 10 Sports Footwear Brands in the World Right Now
Sports shoes became important in the 1950s. It was the time when functional and comfortable shoes became a necessity for athletes. The amazing growth of this market is attributed to the fitness conscious population. Today, there are different sports shoes for the gym, running, walking, indoor and outdoor sports. Check out the top 10 sports shoe brands in the world.
The versatility of this category made it fall into casual streetwear as well. A good brand of sports shoes incorporates trendy designs with high performance and quality.
Discover the 10 best brands of sports shoes around the world.
Top 10 Sports Footwear Brands in the World
1. Nike
Nike is an American brand founded in 1964. This American multinational is the king of sports shoes in the world and thus dominates the list of the top 10 brands of sports shoes. It designs, develops, manufactures and markets clothing, accessories and shoes.
Chosen as one of the best sports shoe brands in India, Nike is a delight for athletes and fitness enthusiasts. Nike has offices located in 45 countries around the world.
Comfort, flexibility and durability make the brand's shoes a hit. From cricket to basketball, running and skateboarding, Nike offers a specific pair for every use.
2. Puma
Introduced in 1948, Puma is a German multinational corporation. She sells shoes, clothing and accessories in the athletic and casual categories. Puma is a pioneer in the industry for the creation of revolutionary footwear. The company has provided jobs for more than 10,000 people in 120 countries
It was also one of the first brands to infuse fashion and style into sports. Puma's sneaker collection uses futuristic styling, lightweight technology and vibrant colors. Running, training or playing football, you can choose from the Puma range.
3. Adidas
Founded in Germany in 1949, Adidas is the second largest sportswear company in the world. This great brand of sports shoes offers a wide range of clothing and accessories. The brand serves sports enthusiasts, professional athletes and the fashion-forward population.
Adidas athletic shoes are lightweight, durable, and available in a variety of colors and prints. These are functional and comfortable while being stylish. A brisk walk on a pleasant morning or a hike in stormy weather, a pair of Adidas will always keep you in top shape.
4. Reebok
Acquired by Adidas in 2006, Reebok is an English footwear and clothing brand founded in 1958. The brand was founded in Bolton, England.
The brand incorporates bright colors into the most basic designs for sheer visual feast. This year, Adidas ceded the brand to the Authentic Brand group.
5. Fila
Founded in 1911, Fila is an Italian-South Korean brand that produces lifestyle and sporting goods. The merchandise offered by this brand is contemporary, utilitarian and luxurious.
Fila athletic shoes are a blend of premium quality and affordability. They are also innovative and comfortable to suit both athletes and a cosmopolitan man.
ALSO CHECK: Top 10 Sports Watch Brands in the World Right Now
6. Under the armor
Under Armor is an American brand that has been offering casual and athletic clothing and footwear since 1996. Environmentally friendly operations and innovative use of fabric technology make the brand stand out. The company started with the production of shoes in 2006
The Under Armor sneaker collection inspires you with performance solutions. They are trendy and advanced to help you move your A game forward.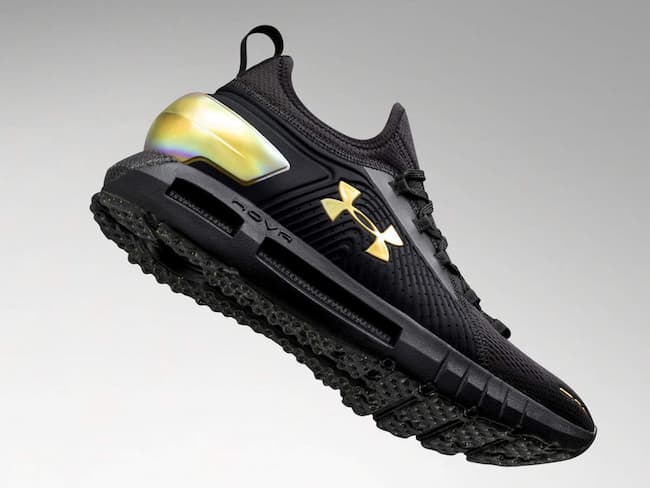 7. ASICS
Asics is a Japanese company that has been producing athletic footwear and equipment since 1977. It's slowly moving up our list of the world's best athletic footwear brands. The name of the company is a Latin expression which means a healthy soul for a healthy body.
Fostering a competitive spirit, Asics sports shoes are the best of technology. Their durability and performance enhancing qualities make the collection worthy of the money charged.
8. Skeechers
Skechers is one of America's premier lifestyle and performance footwear companies founded in 1992. It is the third largest athletic footwear brand in the United States and globally.
Skechers offers high quality, innovative and comfortable fashionable shoes. They manufacture running, training, walking and golf shoes in revolutionary technologies. The brand aims to cover all genres, ages and activities.
9. Paperwork
Red Tape is a high fashion and lifestyle brand established in 2007. It offers a wide range of clothing and accessories. This Indian athletic shoe brand rivals popular international names with its high production standards.
The brand embodies unparalleled quality, craftsmanship and fashionable products. From laces to slip-ons, Red Tap shoes are casual, practical and available in different colors.
10. New balance
New Balance Athletic Inc. is an American multinational founded in 1906. The company is known to satiate its customers by designing motion control shoes and stable shoes. New Balance is located in Brighton.
These features make them super functional and allow you to run with confidence. Besides sports shoes, the company also sells cricket bats, sportswear and other sports equipment.