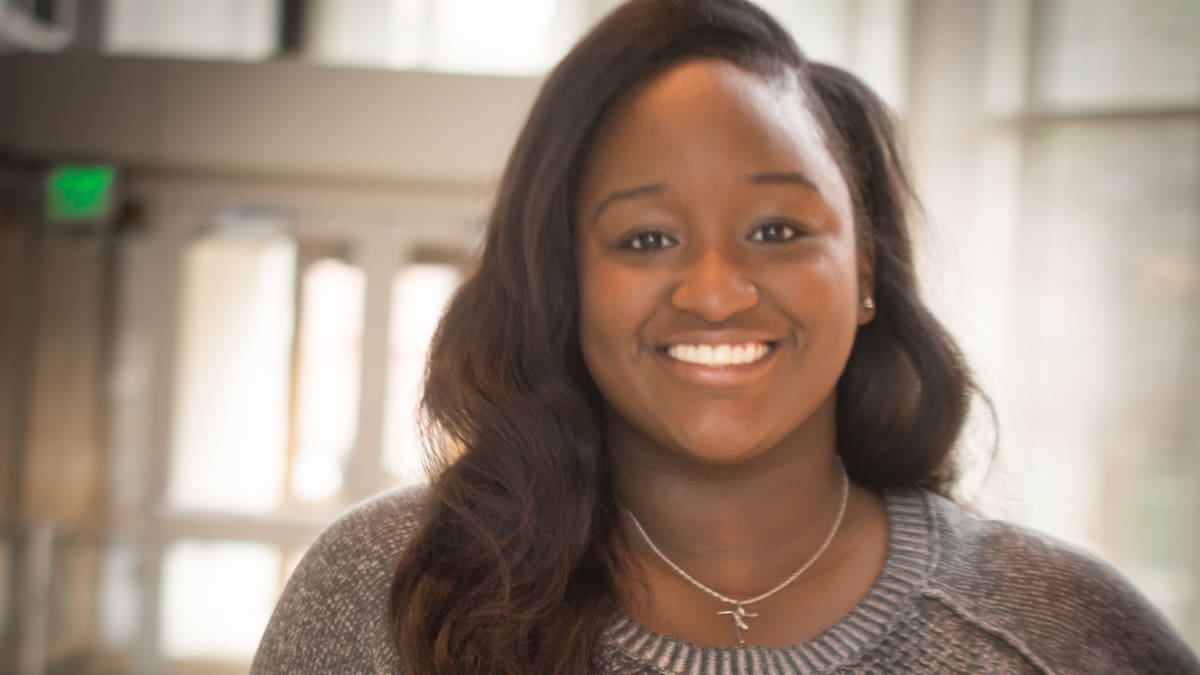 Organizational Leadership Graduate Turns Apparel Design Hobby Into Apparel Business
When a car crash sidelined a Purdue graduate for a few months in 2018, Danielle Render (BS in Organizational Leadership '17, BS in Multidisciplinary Engineering '17) turned her 'high school crush' into a gig at full-time.
After a dual major in Organizational Leadership and Multidisciplinary Education, Render accepted a Consulting Analyst position with Accenture's Consulting Development Program in Atlanta, Georgia. In her spare time, she rebooted the fashion design hobby that she originally picked up in high school. Divine Creations Clothing Co., an original clothing company now known as DVN Co., was born.
Unable to travel for projects for Accenture while recovering from his accident, DVN became Render's full-time effort.
"The truth is, I thought I was going to be a successful consultant," Render said. "And again, it was something that was just a side hobby while I was at Accenture."
DVN reached six figures in revenue at the end of 2018 and more than half a million dollars at the end of 2019.
"I used to stress myself out about who saw my light and if I was doing things right," Render said. "Now I don't focus on who sees it anymore. I focus on what I'm supposed to do to make a positive impact, and I feel like that's my calling.
See Jonita (Holley) Davis' full story at Purdue Alumnus.
Additional information